Who's who
Officers
John Hemming, Chairman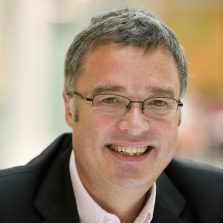 John is Taxation Analyst at the Wellcome Trust and Chairman of CTG. He is also CTG's representative on the European Charities' Committee on VAT (and a former chair) and a member of HMRC's Charity Tax Forum. Prior to joining the Wellcome Trust, John was a senior tax manager at PricewaterhouseCoopers, specialising in the charity sector.
Kevin Russell, Vice-Chairman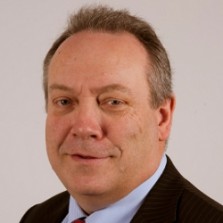 Kevin is one of CTG's Vice-Chairmen and a member of HMRC's Charity Tax Forum. He is a chartered accountant and tax adviser and works as Technical Director at Stewardship. He is recognised as a leading authority on charity law, tax and finance.
Richard Bray, Vice-Chairman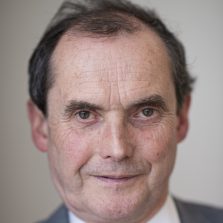 Richard is one of CTG's Vice-Chairmen and a member of HMRC's Charity Tax Forum. A chartered accountant, he joined Cancer Research UK shortly after its creation in 2012, having previously worked for KPMG for twenty years in varied audit and tax roles. He is also a member of the Charities SORP Committee and is CTG's representative on the ICAEW Charities Special Interest Group.
Management Committee
Barni Brand
Barni has worked in charity compliance for 17 years, first at WWF-UK, and now at Age UK. He specialises in Gift Aid, PCI DSS compliance and Fundraising Regulator compliance. In the last two years he has qualified as an Internal Security Assessor for PCI DSS and worked closely with CTG on a range of issues including policy work with HMRC on Gift Aid.
Andrew Disley
Andrew is Tax Manager at Save the Children UK and is actively involved in CTG's work on Gift Aid and VAT issues. He previously held senior tax roles at leading law firms and insurance companies.
Favaad Iqbal
Fav is Head of Indirect Taxes at Cambridge Assessment, a department of the University of Cambridge and Europe's largest assessment agency. Prior to his current role, Fav worked as a scientist, receiving his PhD in 2012, before qualifying as a chartered tax adviser with Deloitte's Charities & Public Sector tax team.
Philip Hayes
Philip is Associate Director of Tax at University of London.  Prior to this he was VAT Manager at the University of Oxford.  Philip's previous experience was as a VAT advisor in practice, working across a wide variety of industries.  He is also a member of the British Universities Finance Directors Group (BUFDG) National Tax Group.
Philip Spedding
Philip has been the Director of Development at The London Library since 2014. He has close to 25 years of experience as a fundraiser and also has extensive experience in lecturing on the development of arts and private sector partnerships across the UK and internationally.
Monica Varriale
Monica is the Chief Operational and Financial Officer at the Serpentine Galleries, leading the financial and planning department. She is responsible for tax, compliance and performance management. Monica is a chartered accountant and has been working in the charity sector since 2004. In her career at the Royal National Institute of the Blind she performed a variety of accounting and finance roles, starting as a management accountant and working upwards into financial leadership positions.
Treasurer
Lisa Burke
Lisa is ACA qualified and currently works at the in-house tax team at Oxford University Press. Lisa has also been Treasurer for the Oxford University Press Orchestra since its creation in January 2017 and has previous experience as a shop accountant for many years for one of Oxfam's charity shops.
Advisers
Helen Donoghue, Strategic Adviser
Helen Donoghue has advised CTG since its inception.  She has represented CTG on a number of Government working groups and has also acted as European Commission specialist adviser on tax issues affecting charities.  She is Managing Director of Central Lobby Consultants Ltd, which provides the Secretariat for CTG.
Graham Elliott, Technical Adviser
Graham is Founder and Director of City and Cambridge Consultancy providing advice services on VAT and tax, and is CTG's tax consultant. Graham was previously Transaction Tax Consultant at Withers where he advised a variety of clients, including charities, on VAT, Gift Aid, general charity transactions and SDLT.
David Warrellow
David is Tax Manager at the National Trust. He provides technical assistance to the CTG Management Committee and is a member of the HMRC Charity Tax Forum.