Support the Charity Tax Group in 2017
CTG is the only organisation working exclusively on charity tax issues and the financial support of our members is crucial.
Please consider making a contribution to our work in 2017 by completing this donation form
If you are not currently a member of CTG you can register here.
Thank you for your support!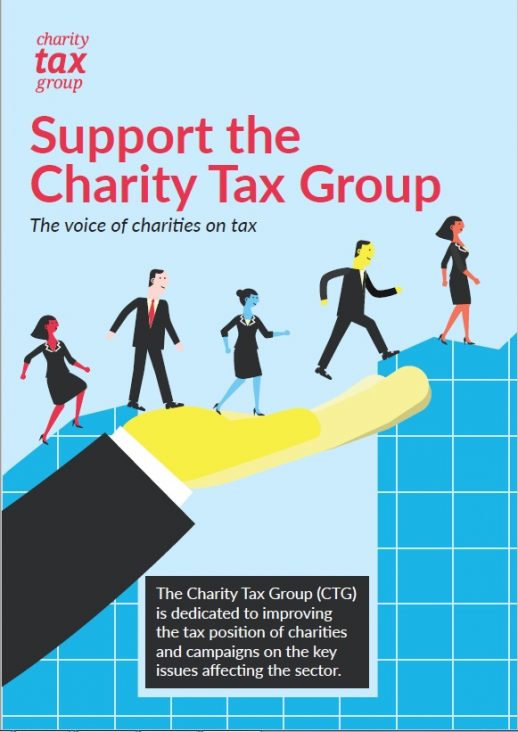 2016 was a year of uncertainty, following the vote to exit the EU and the formation of a new Government. However, CTG has remained a strong voice, representing the interests of charities to policy makers on tax issues, securing important concessions from the Government and protecting valuable existing reliefs.
Brexit presents both threats and opportunities and it is crucial that the interests of charities are considered as the negotiations proceed. CTG is already being consulted by senior HMRC and HM Treasury officials and we will need your support to ensure the financial sustainability of charities and identify opportunities to make the tax system fairer and simpler for charities.
In 2017 we will continue to support members by
Sending regular newsletters outlining legislative, policy and case law developments, expert commentaries and details of consultations and events
Offering access to CTG's Charity Tax Helpline – this service helped many charities resolve complicated tax queries last year and gave specific information to many others
Providing free access to the online Charity Tax Map, the most comprehensive and up-to-date tool for helping you navigate the charity tax landscape
Providing invitations to events including the Annual Conference, topical seminars & regional meetings
Providing invitations to participate in technical and practical working groups on a variety of topics
Representing the interests of charity members on HMRC's Charity Tax Forum
Investigating technical and practical charity tax issues that you raise and, where relevant, highlighting these issues in discussions with HMRC and HM Treasury.